The changing media and technology landscape requires a new kind of company with innovation at its core. Spectre works in partnership with clients to deliver thought leadership and highly effective solutions, that people want to experience, use and share.
Starting with audience and business insight, we combine creativity and innovation to inspire people and change behaviour. Our ideas leverage the power of emerging mobile and wearable technology, providing a single cohesive platform, that unites your existing media and tech channels.
Our multidisciplinary team of strategists, creatives, designers, developers and producers, work with you to better design, develop and deploy your technology properties, to deliver the best solution for your business and it's audience.
Lets talk! Drop us a line or call us on 023 8184 9811
We're on the Recommended Agency Register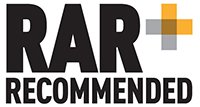 We're approved developers