WHAT ARE THE BENEFITS OF AUGMENTED REALITY?
Portability - your brand content in your audiences hand - anywhere
Engagement - customers want to interact and communicate with your brand and products, let them
Social - encourage user generated content and connect with social network sites
Bridge - between printed media and the digital space
Awareness - build brand awareness and revenue streams
ROI - track user behaviour, sales, dwell time and conversion rates
CRM insight - provides you with intelligence for product or service development
360º integration
Augmented reality not only works with other existing media (eg 2D imagery) to trigger engaging and meaningful digital experiences, it helps drive your wider activity. We use AR as a 'glue' that integrates, supports and strengthens the other media channels within your marketing strategy.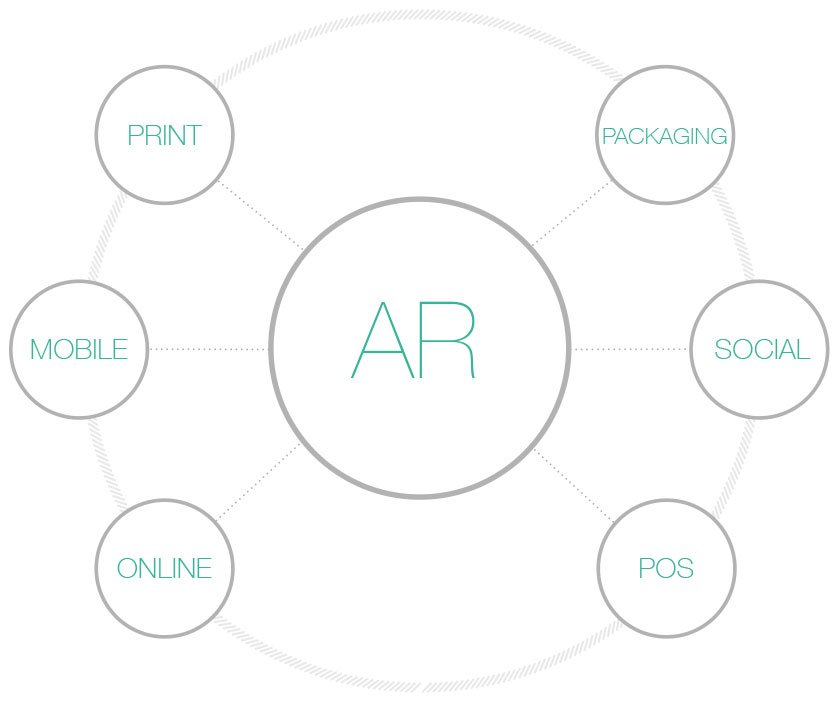 AR works with:
Mobile
Online
Social
Print & press
Packaging
POS
Events
Outdoor
How can augmented reality work for you?
What do you need? We use augmented reality to create really powerful brand experiences, content, sales and marketing tools, or even enhanced user interaction for technical applications.
Augmented reality is great for: