Virtual Reality
Magrabi VR
---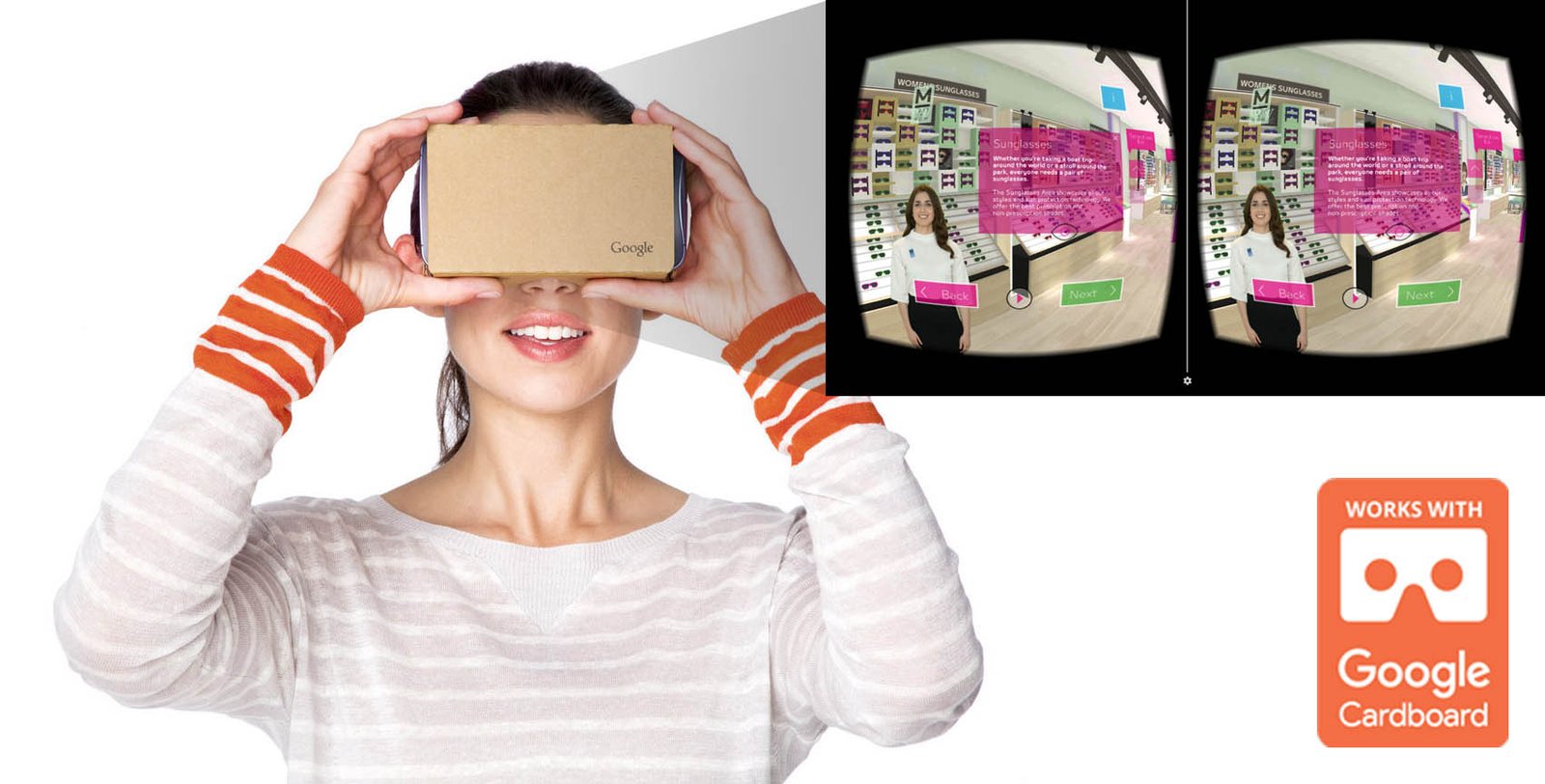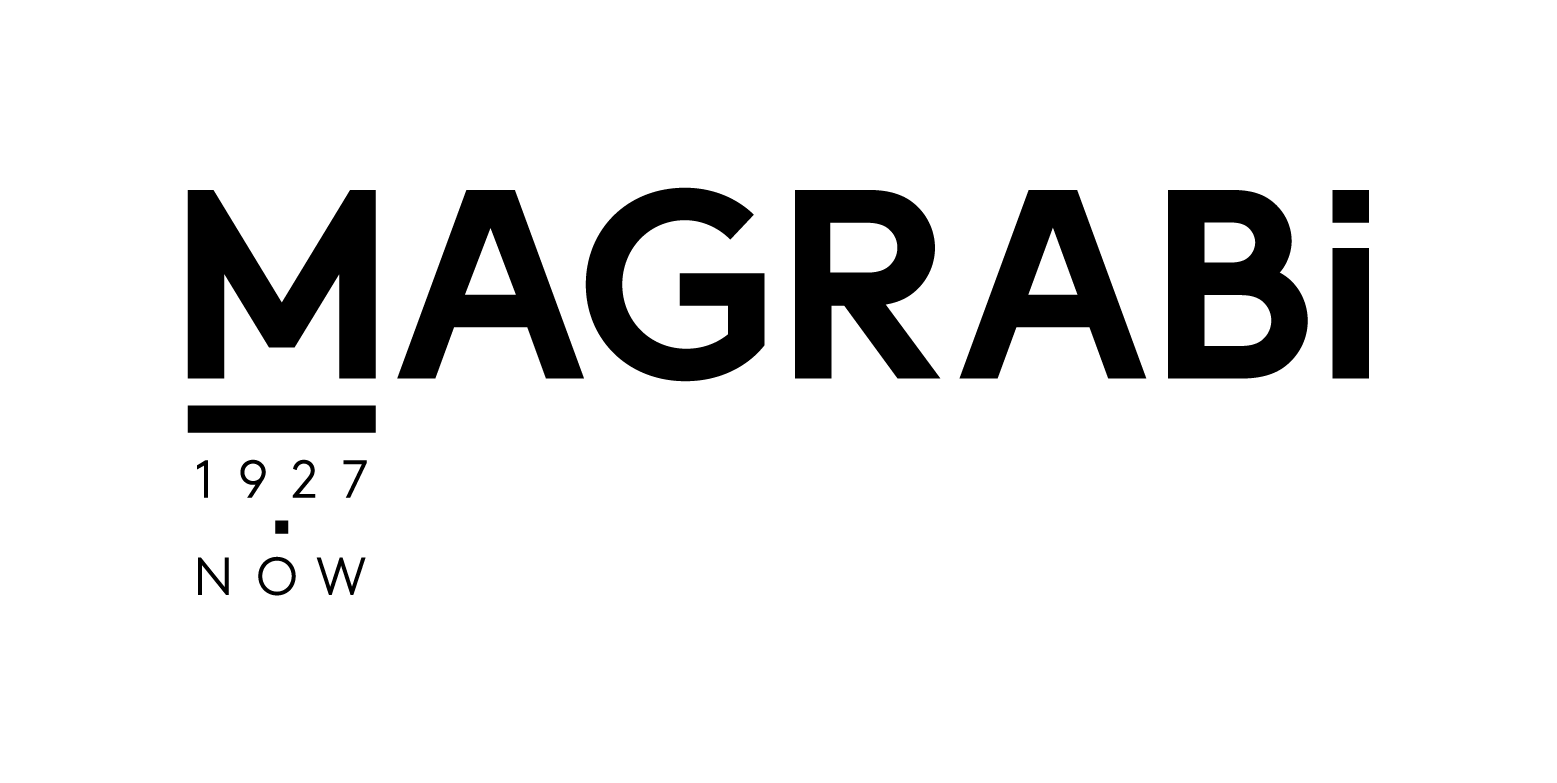 Magrabi Optical are one of the largest eyewear retailers in the EMEA territories. Spectre worked in partnership with WPP's global brand agency Landor Associates, to develop an innovative way to engage Magrabi's target audience, beyond the more traditional visualisation methods, at a global launch event in Dubai.
Spectre recommended the use of Virtual Reality as a new and immersive way, to place the audience inside the new store concept, both at the event and beyond. We chose Google Cardboard as our preferred technology platform, for the freedom it offered over other PC-based VR solutions.
The experience has been a huge success in terms of its innovation, and delivering on the strategic goal of additional engagement.
Experience fly-through video:


Actual screen footage:
The experience includes a Magrabi host, that guides you through the different store sections: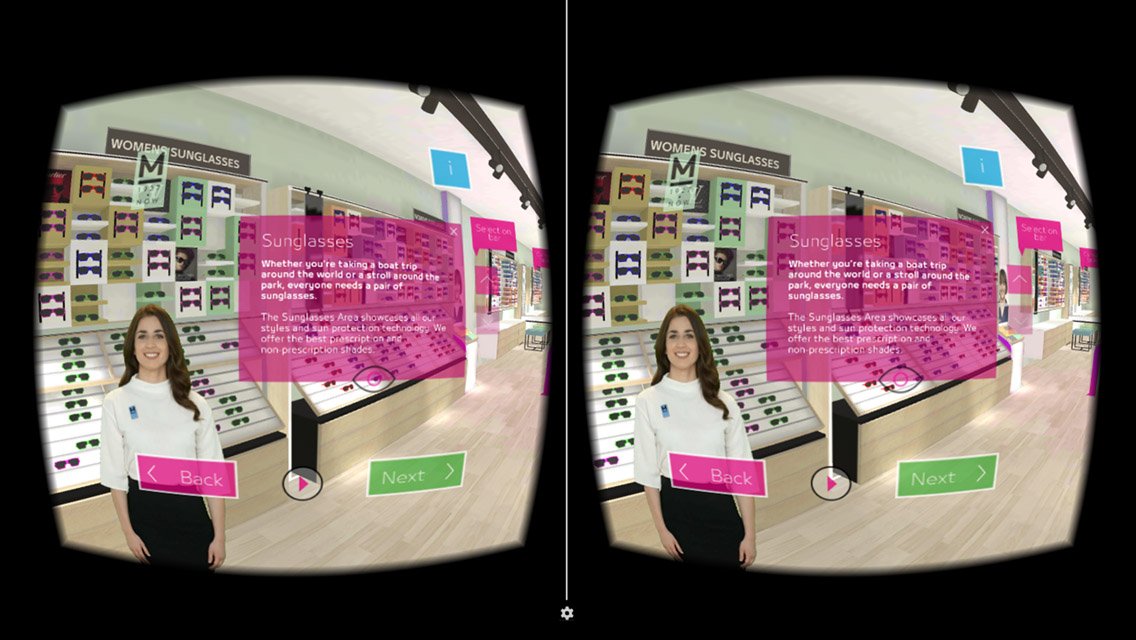 For the event, the client chose a more premium mobile VR headset, over the DIY Cardboard kits: